Qatar Airways has marked its 7th anniversary in Melbourne, Australia, by announcing plans to ply its superjumbo A380 aircraft to the city from June 30, 2017.
TT Bureau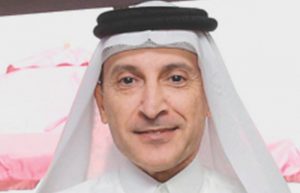 The 517-seater A380 aircraft will increase Qatar Airways' current daily capacity by 44 per cent on this route to meet the growing travel and trade demand, connecting Melbourne-based passengers and freight to more than 150 destinations globally.
H.E. Akbar Al Baker, Group Chief Executive, Qatar Airways, said, "As we continue to grow apace in Australia, we have seen a clear need to inject additional capacity on the Melbourne service. We are delighted to introduce our A380 aircraft to Melbourne after seven years of operation to the world's most livable city. Well-travelled Melburnians will find our seamless and quick connections via Doha's Hamad International Airport a great and easy travel option. And our expansive European network provides plenty of homecoming options for one of Australia's most culturally diverse cities."
Melbourne is the original home for Qatar Airways in Australia, with the airline adding services to Perth, Sydney and Adelaide thereafter. The airline first started flying to Australia's second largest city on December 6, 2009, with a 259-seater B777 aircraft. With the introduction of daily A380 services, capacity on the Melbourne route will have increased two-fold since 2009.
The A380 aircraft features a luxurious and exclusive First Class Cabin with ultra-wide seats, which recline into a flat bed, two-passenger table extension dining, and designer sleeper suits, flight slippers and amenities. Passengers travelling in Qatar Airways' award-winning Business Class can also enjoy direct aisle access with the 1-2-1 seat configuration and a suite of entertainment options, including Wi-Fi, keeping them fully connected while up in the air.
For travellers who would like to turn their transit into a stopover experience, they can also take advantage of the new 96-hour transit visa offered in partnership with the Qatar Tourism Authority. Transiting passengers can explore the various highlights Doha has to offer – from the world-renowned Museum of Islamic Art to the Katara Cultural Village or desert safaris to bustling and cosmopolitan city scape.