Ras Al Khaimah, UAE's northern-most emirate, offers visitors an authentic Arabian experience; from its golden beaches, lush mangroves and terracotta deserts, to the towering Hajar Mountains. In 2016, the emirate received 11% more visitors than the previous year, and reported a continued trend of increased hotel occupancy rates and length of stay.
TT Bureau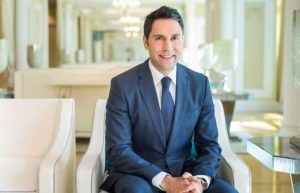 Along with boundless natural attractions and activities, Ras Al Khaimah boasts a number of ancient archaeological sites, giving visitors a fascinating insight into rich culture that still runs through the very heart of the local population.
"The continued growth in visitor numbers to Ras Al Khaimah reflects the strategic initiatives and promotional activities undertaken by the authority in domestic and international source markets during 2016. As the destination's diverse tourism offering continues to mature, the last 12 months saw a series of significant developments including the opening of Jebel Jais Via Ferrata and the emirate hosting a number of international sporting events and conferences. Collectively, our achievements stimulated increased visitor numbers from both established source markets and emerging ones," said Haitham Mattar, CEO, Ras Al Khaimah Tourism Development Authority.
Year-on-year, the UAE significant terms of visitor numbers, accounting for 41.2 per cent of total visitors to Ras Al Khaimah last year. Internationally, Ras Al Khaimah's four largest source markets each recorded double digit year-on-year growth in 2016, with German visitors up 24.6 per cent last year and now contributing one in 10 of all visitors to the emirate. The UK, Russia and India also reported similar visitor increases of 35 per cent, 19.5 per cent and 28 per cent, respectively.
Relaxing winter sun: Only 45 minutes from Dubai airport, Ras Al Khaimah offers pristine beaches, clear sea, nature and a truly relaxed atmosphere away incredible sunsets on postcard beaches, enjoy world class resorts that welcome tourists with relaxed customs and warm hospitality, as well as stunning nature with terracotta deserts and high mountains making it a unique destination with year-round sunshine.
Water activities: A perfect activity for those who wish to either relax or enjoy a wide range of water sports, Ras Al Khaimah's beaches offer an extraordinary experience amongst the stunning stretches of white sand – spanning 64 km of pristine coastline. The many upscale hotels available in Ras Al Khaimah also offer private beaches; some with natural lagoons for a special retreat.
For adventure seekers keen to take to the water, Ras Al Khaimah offers a great setting for scuba diving, sailing, water skiing, jet skiing, parasailing and fishing just to name a few. Many of the activities are available via the emirate's hotels and resorts, and span from beginner to expert level.
Active holidays for the whole family: Live the ultimate desert experience! Enjoy a wide range of traditional Arabic activities with dune bashing, belly dancers, Arabic Tanoura, camel riding as well as Arabic barbecue. Desert camps also provide facilities to experience an overnight stay for those who wish to camp under the stars. If you enjoy mountains and cycling, spend a day mountain biking on the UAE's highest mountain, Jebel Jais, and take part in a guided hike with three adrenaline filled ziplines with the Via Ferrata experience (www.jebeljais.ae).
Whether you're young or young at heart, there's plenty for families to do in Ras Al Khaimah. The beaches and hotels offer a variety of activities as well as excellent kid clubs. The desert and mountains are ideal for safaris, nature trails, riding horses and camels and experiencing a falcon show.
From traditional cuisine to the finest restaurants you will be spoilt for choice in Ras Al Khaimah. Whether you are looking for an elegant dinner in a five-star hotel or a casual lunch along the Corniche, there is something for every taste and budget.
Kids go free this summer: Ras Al Khaimah Tourism Development Authority is rolling out a campaign in all of its key source markets aimed at driving even more visitors during the summer months – June to August. Tour operators and hotels are partnering to create attractive packages where kids under 12 will get to stay and enjoy their holiday free. With so many activities for children at the resorts and hotels, this is one emirate that is going to be in demand for summer holiday bookings.