The Tourism Authority of Thailand (TAT) recently announced its Golf Ambassador to promote the kingdom as a leading golf destination.
Shehara Rizly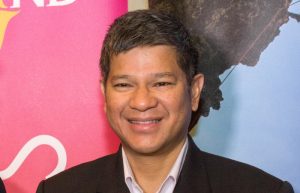 The Tourism Authority of Thailand has appointed Thongchai Jaidee, a professional Thail golfer ranked at number 54, as the brand ambassador for golf tourism in the country.
Chattan Kunjara Na Ayudhya, Deputy Governor for Marketing Communications, TAT, stated, "The brand ambassador partnership with Thongchai Jaidee will help achieve a key strategic objective to better link tourism and sports and increase the number of long-staying, high-spending visitors from the Middle East and Europe. Thailand has over 260 world class golf courses nationwide, with superb facilities and services including experienced, friendly caddies, wonderful accommodation and excellent side activities, such as shopping and spa treatments.
Thailand also holds many international golf tournaments every year including Honda LPGA Thailand 2017 will be hosted on February 23 to 26, 2017 at Siam Country Club Pattaya Old Course which attract a large number of professional players and spectators." TAT hopes to attract more golfers from the Middle East to enjoy their different courses. Jaidee will work very closely with TAT in order to attract more 'golfing visitors' to the destination. Jaidee stated, "I will work together with the Thailand tourism board in all their activities to promote our country as a supe