An exemplary leader, who owns four companies and plays multiple roles in the competitive business environment, Ishrat Ali Khan, Group Managing Director, Al Wasl Yachts, has made an impact as one of the most innovative young businessmen in the UAE.
TT Bureau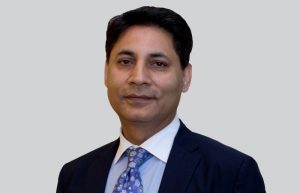 In 1997, Ishrat Ali Khan began his journey in the hotel industry in Dubai. His hard work in the industry paid off as he rose to become the General Manager of two efficiently run popular Deira-based properties 13 years ago. A person who is abuzz with new ideas, constantly looking out for new challenges and growth, he moved from hospitality to tourism industry with the modest resources at hand and established Oasis Palm Tourism in the year 2004; over the past decade he has been able to add three more. Single-minded focus on service and achieving client satisfaction with highly personalised service, timely diversifications in line with clients' needs has resulted in business growth in multiple segments, specialising in desert and mountain safaris, dhow cruises, sports fishing, luxury yacht cruising and destination management services.
As he always states, it is all about a broad vision, keeping it simple, dedication, sincerity and honesty in dealing with clients and partner companies and above all chasing the dream to fruition. "To be the best and to offer the best to the clients" has been his mantra and the inspiration behind the set-up of four successfully run companies in the last 13 years. They are one of the very few companies, who provide one-window solution to all excursion needs of tourists/residents of Dubai, UAE. The four companies:  Al Wasl Yachts, Al Wasl Dhow, Oasis Palm Tourism and Asia Pacific Travel & Tourism deals in yacht rental, desert safari, dhow cruise, city tour, Musandam Dibba Tour and other excursions.
Challenging himself with the trade best known to him, he ventured into the travel and tourism sector. "Personally, I feel it was a right decision and growth matrix justifies it. Be a visionary, be decisive, keep changing the game and continually self-evaluate for improvement. My business style has evolved over the 13 years since I first came into this position. I have a lot more confidence in my ability and I have reinvented myself over the course of time. I think as a businessman, especially in Dubai, you have to do that. If you don't continue to reinvent, at some stage you are going to lose your edge. I started with one company and over the past decade have been able to add three more to our portfolio but the greatest achievement in my life has been the guest pleasure which stems out from conformance to high quality standards."
Evaluating how the industry has changed in the last decade, Khan says, "There is a significant change in the industry especially over the past 15 years. The market has had its good years and bad years but it has gotten more competitive, demanding and challenging too at times. Today even the targets are very much different than nearly 10 or 15 years back in terms of information collection, dissemination and understanding the importance of quality consciousness and price comparison. Recent digital solutions have reshaped the entire business. They are more demanding and success for tourism lies in providing right combination of price and services."
Khan outlines how Dubai is known for its eagerness for differentiation along with already existence excursions and attractions and that there will be a series of new things on to-do list in Dubai. However, quality standards for services will keep on escalating. "Our core products vary from yachts, safari, dhow cruise and city tour; although each of them require the same trips but the trends in degree of customization is entirely different. The best part of having equally competitive products is that we have variety in order to fulfil the needs of the guests at the end of the day," he adds. "Every business witnesses the shift of customers from 'Market Place' to 'Market Space'. We keep ourselves in pace with this regime of digitalisation and ensure our presence and availability to through all modern tools, stated Khan.
Khan and his team actively participate in initiatives and activities relating to CSR. They offer their recreational and services to academic institutions on non-profit basis. They actively participate in all type of green initiatives as well. "We have quite an extensive CSR policy and we set targets and measure against those targets at the end of the year. So, we are very committed to CSR. We don't see it as a cost to the business. We see it as good corporate citizenship. We actively participate in initiatives and activities relating to CSR. We do offer our recreational and services to academic institutions on non-profit basis. We activity participate in all types of green initiatives as well," he says.